Our Mission is to advance firearms science by making data analysis tools more accessible.
---
We've Moved
Reactor is now a part of Grayboe. You can find us at our new location at grayboe.com.
You can still contact Reactor for support through our mobile apps, web apps, or by emailing [email protected].
While we work on our new product lines, we will continue selling our Reactor One devices and supporting both Fusion Modules and Reactor Ones. For purchases, please contact [email protected].
---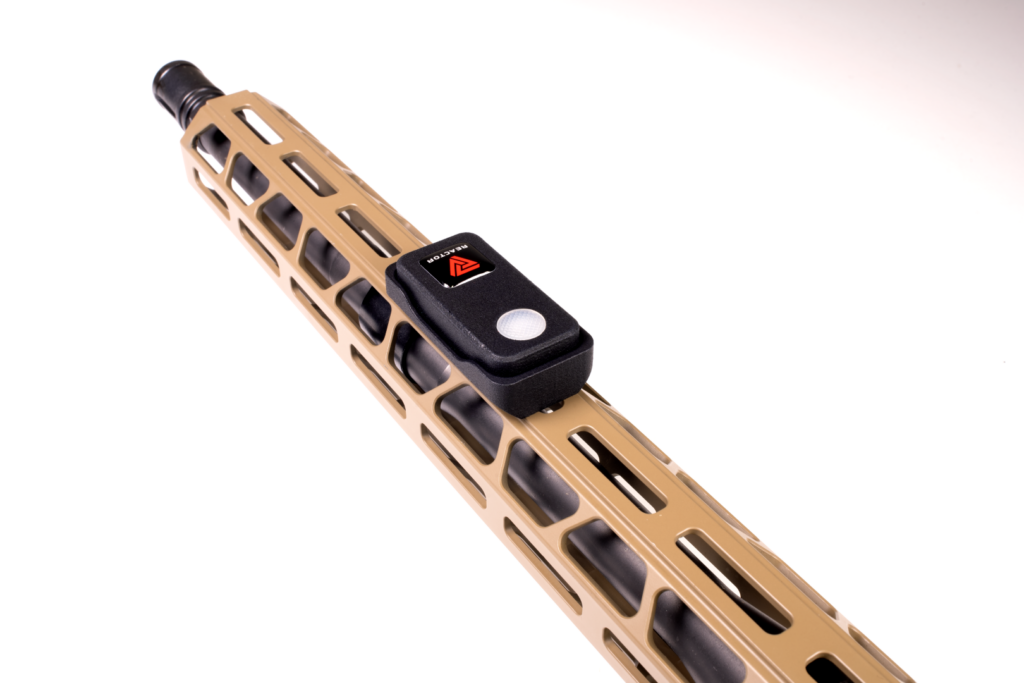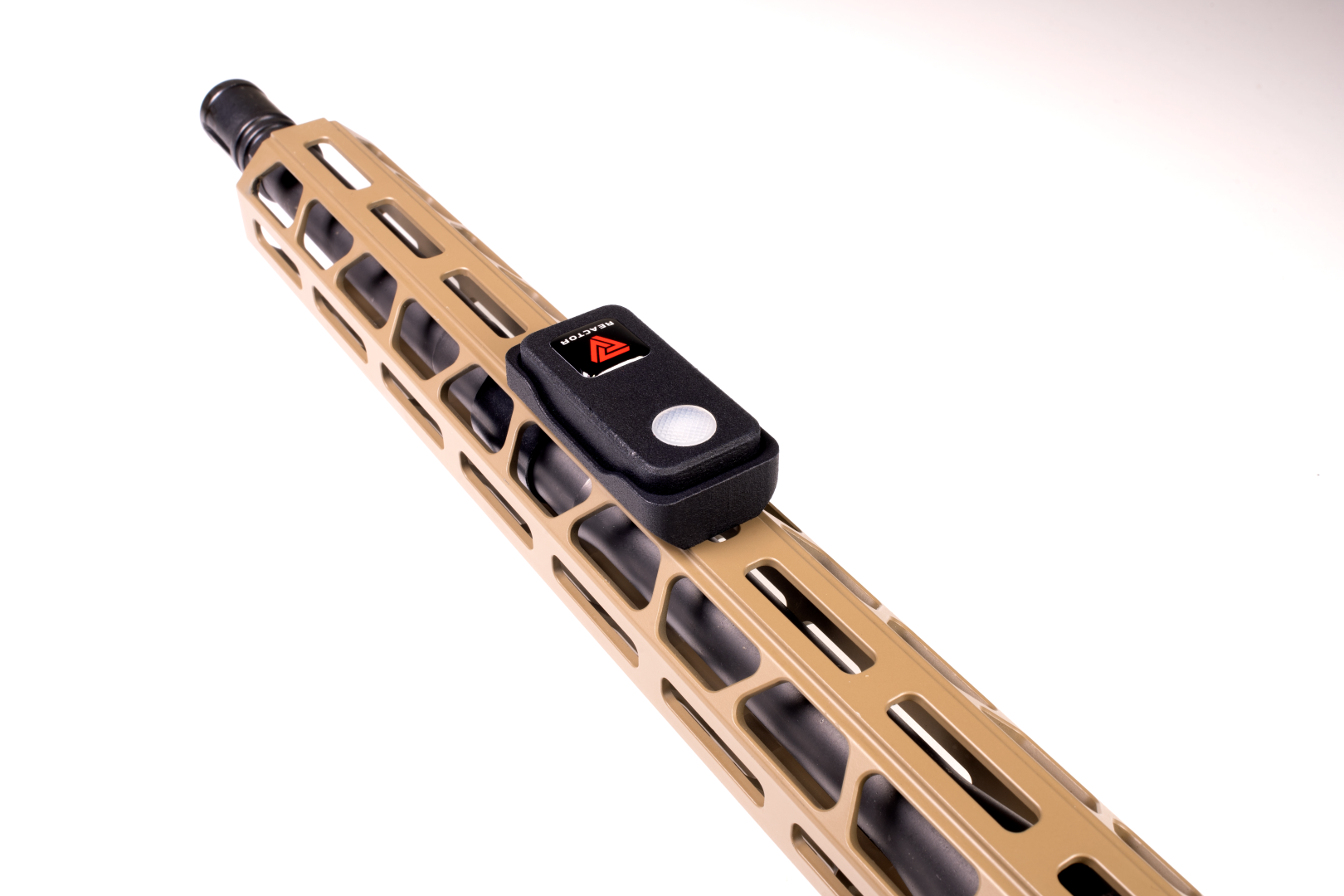 Reactor One
Sensor device that records high-resolution acceleration, rotation, and audio data.
All recordings can be downloaded to the Reactor One App and exported to the Reactor One Dashboard or CSV files.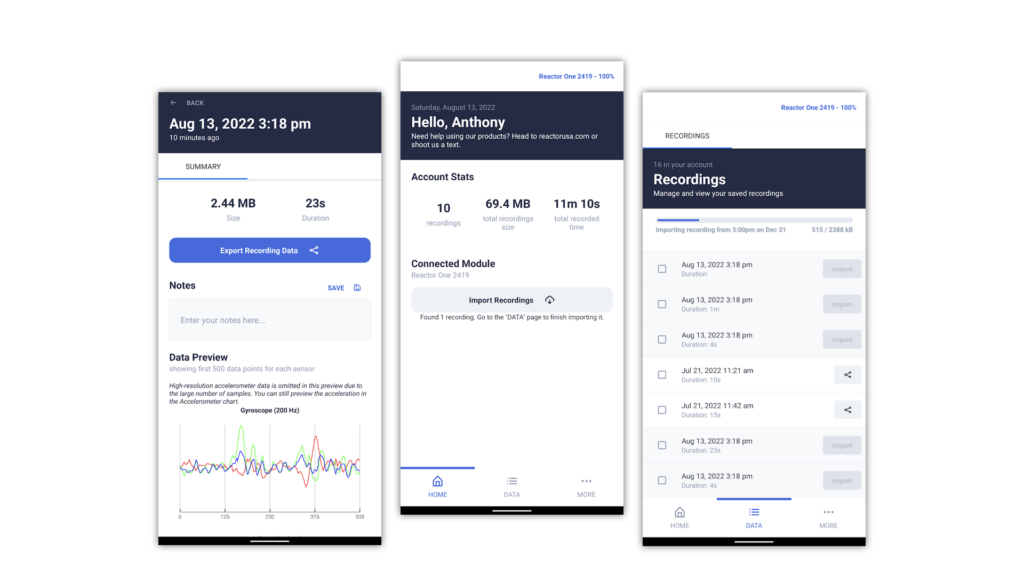 Reactor One App
Connects to a Reactor One via Bluetooth to download, label, and manage recordings.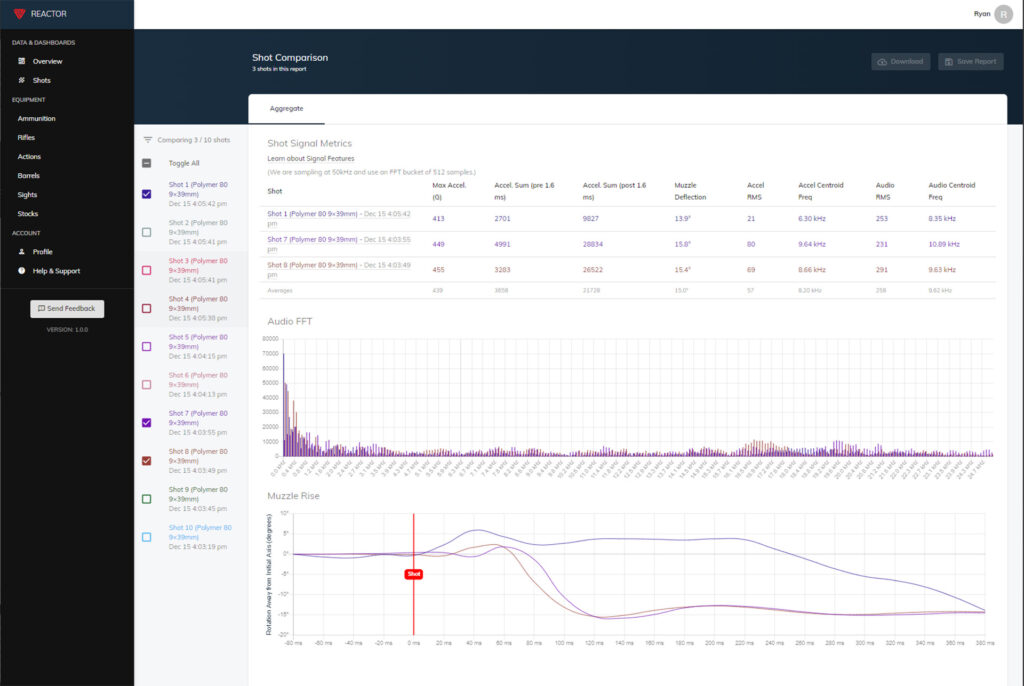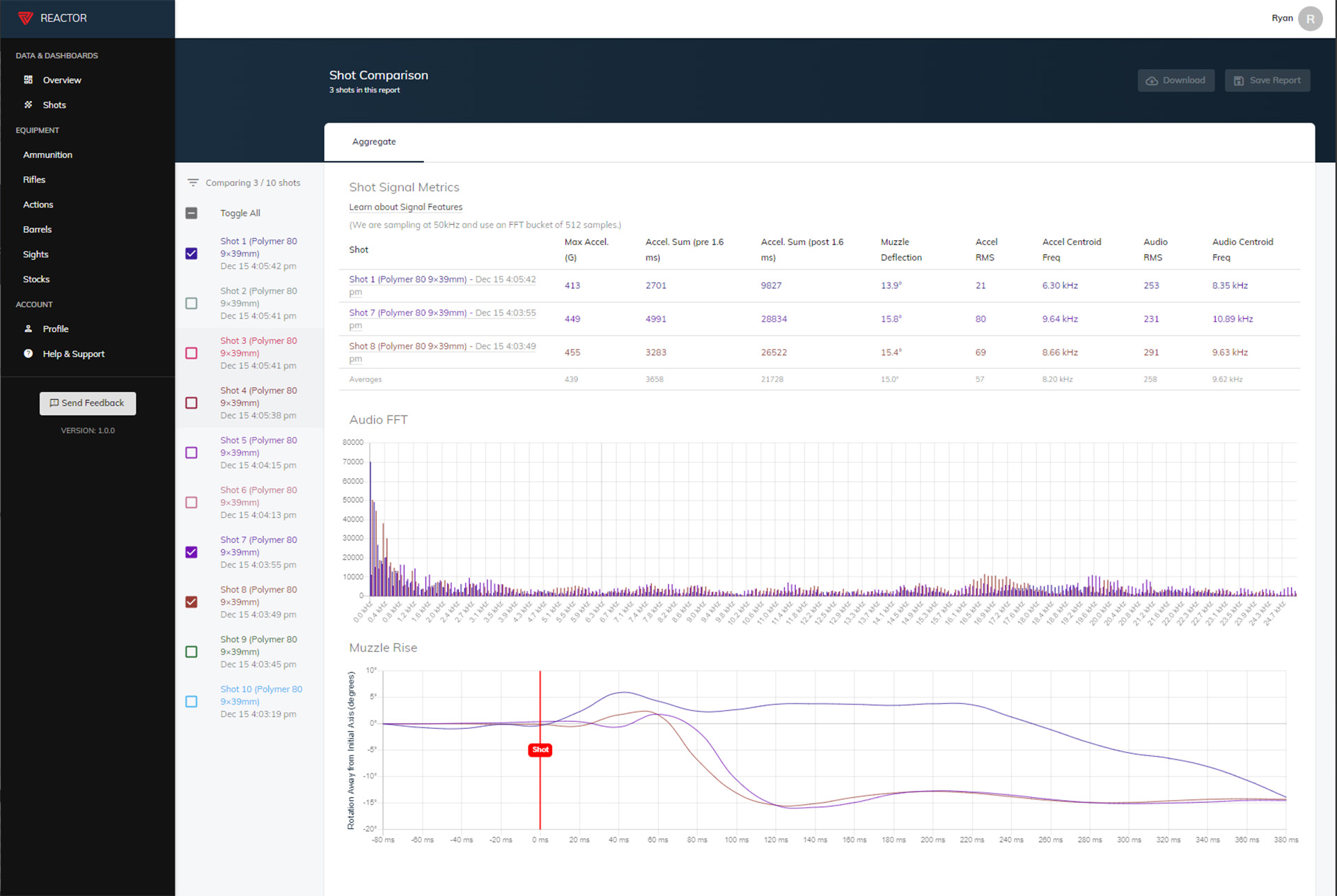 Reactor One Dashboard
Online dashboard for analyzing data collected from firearms.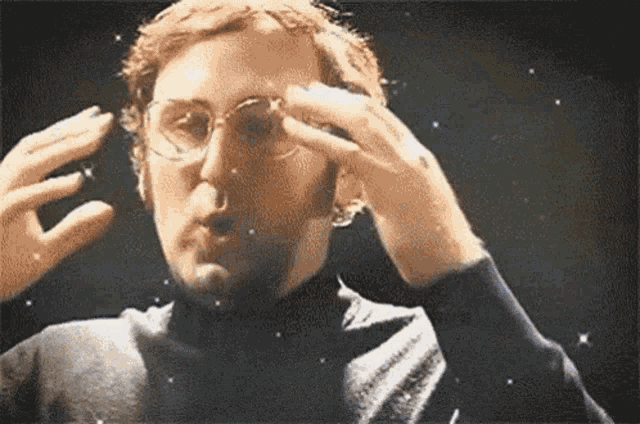 Reactor Data Analysis Service
We get it. Sometimes you just want to pay and have someone else do the legwork. We offer our expertise as a service.
You go to the range, collect data, then pick up the phone and tell us what you need to know. It's that simple.