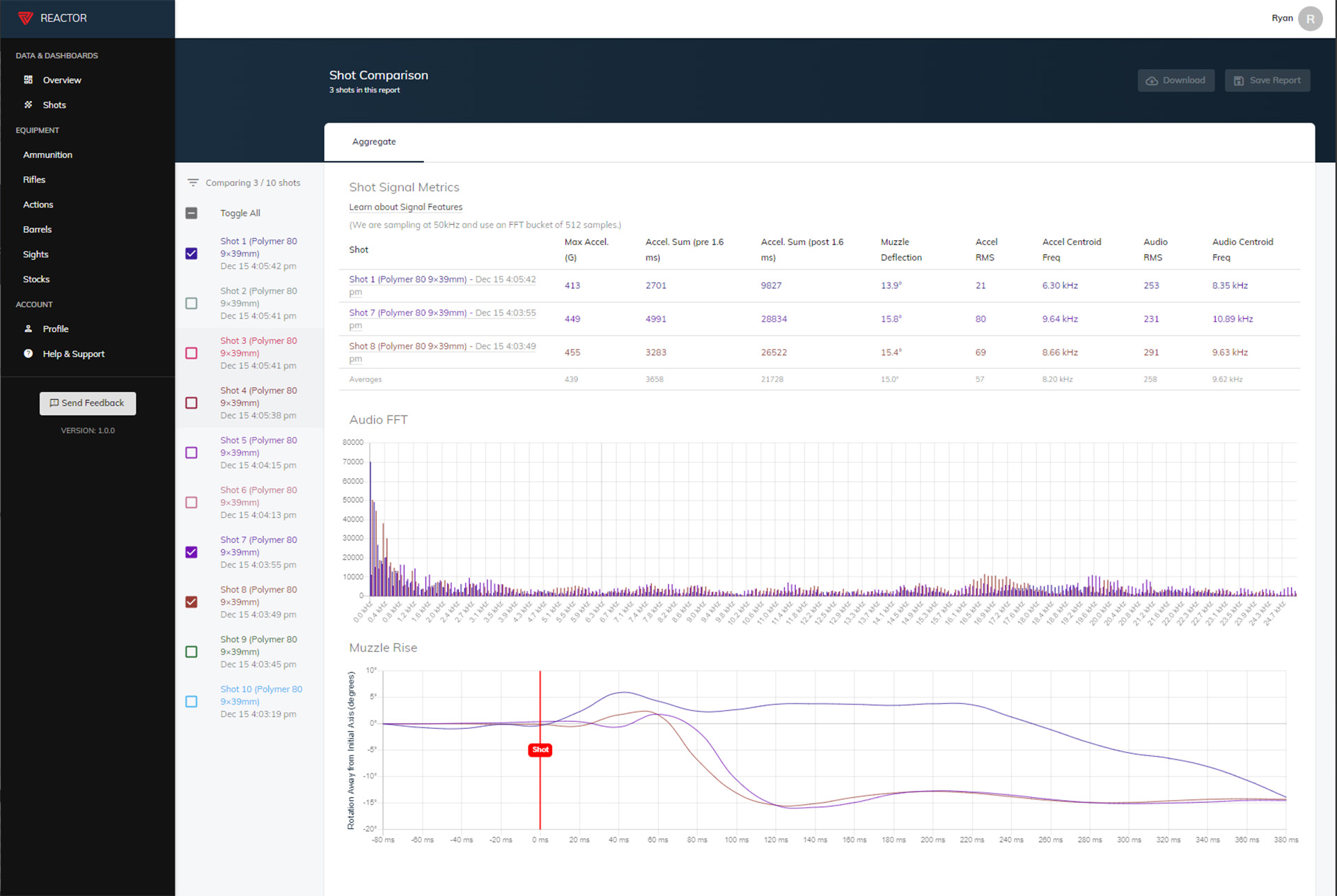 Online dashboard for analyzing your recorded data
The Reactor One Dashboard is a subscription web app that automatically loads up your recorded data and gives you charting and calculation tools. It allows you to go from the firing range to the computer seamlessly, without moving around CSV files, loading into Excel, and cleaning up data. You can go from data to insights in less than 10 minutes.
Coming soon.


If you want to give your data the VIP treatment sooner, shoot us a text at +1 (480) 702-1481 and we'll get you squared away with the Reactor Data Analysis Service.