1. Download the Mobile App
2. Connect your Module
Make sure your module is charged
Turn it on by pressing the button
Follow the steps in the app to connect it
3. Mount your Module
The Fusion Module must be mounted with the USB port facing the shooter. If you mount it backwards, the sensors will not work properly.
For V2, the latch should face towards the muzzle
For V3, there is a picture of a rifle on the adapter indicating the correct mounting direction.
Any location on the firearm is sufficient for shot detection, though some locations will give slightly different recoil measurements.
M-Lok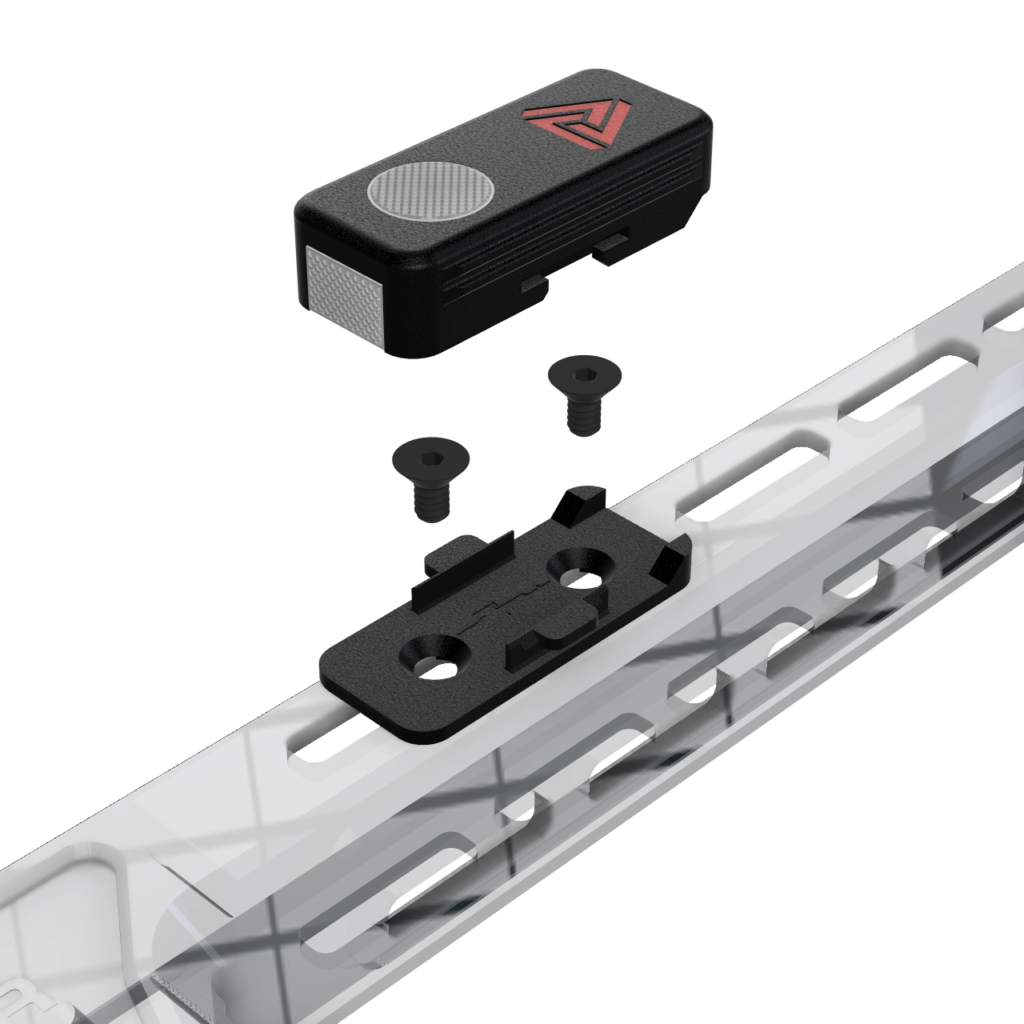 Pic Rail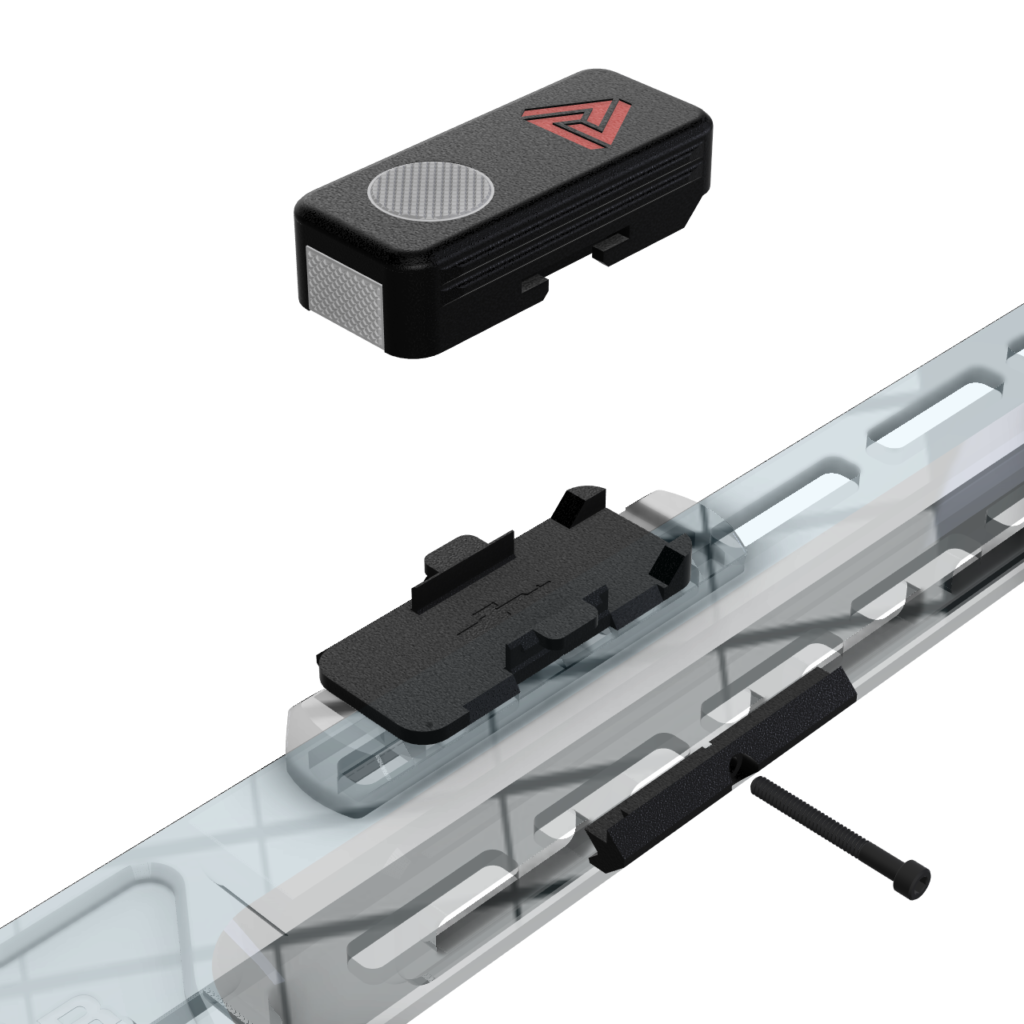 4. Add Ammo, Firearms, Gear, and More
Customize all of the ammo, firearms, and gear in the app by following the in-app instructions.
5. Shoot
The default shot detection settings work well for .223 calibers and up. You can also manually adjust your detection settings as needed. Follow the instructions in the app for adding different ammo types and for configuring dry fire.
If you need help at any point, we are here for you. Feel free to contact us.
Other Information
If your Fusion Module stops responding or connecting, hold down the button for 10 seconds to perform a reboot. If this does not help, please contact us.